Retailers Take Pride in LGBTQIA+ Community
Retailers directly serve communities made up of individuals of many different backgrounds, and work to ensure their workforce reflects the diverse nature of these communities. This includes lesbian, gay, bisexual, transgender, and queer plus customers and employees.

Academy Sports + Outdoors Celebrates Pride Month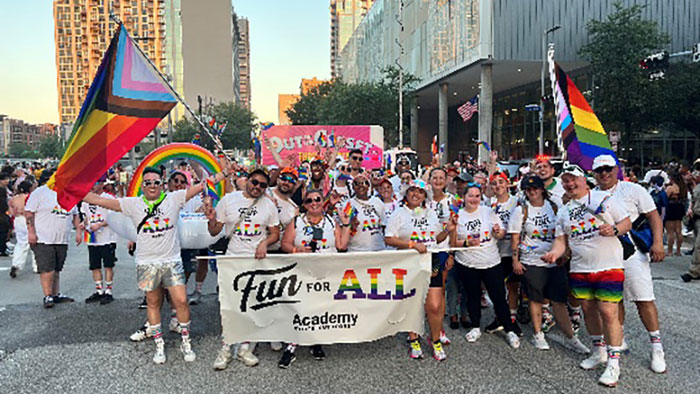 Academy Sports + Outdoors is proud to celebrate Pride Month and provide a supportive workplace environment where our Team Members can be their authentic selves. Our LGBTQ+ and Allies Team Member Team Member Resource Group (TRG) was established with the mission to promote a more welcoming and inclusive environment for all people, regardless of sexual orientation or gender identity and expression through social, educational, professional and civic activities.

In June, our LGBTQ+ and Allies TRG leads many initiatives for our Team Members to participate in as well as fundraise for the Montrose Center, a Houston, TX organization that envisions a healthier society marked by permanent, positive changes in attitudes and behaviors toward the LGBTQ communities, and the ability of all LGBTQ individuals to realize their fullest potential. Throughout Pride Month, the LGBTQ+ and Allies TRG hosted events such as an exclusive internal sale of "Fun for All" t-shirts and caps, a Pride Shirt Day, Food Trucks that are locally owned by members of the LGBTQ community, and providing a LGBTQ+ Resource Center. The Resource Center shares materials to cover topics like mental health, books, articles, organizations and businesses that support the community. We also participate in the Pride Parade in downtown Houston.

Another event throughout the year includes participating in the 2023 Walk to End HIV (Houston), where the team raised over $1,000, benefiting the AIDS Foundation Houston, Inc, and 11 other local organizations.

To recognize our Team Members, our company is spotlighting Team Members who identify as LGBTQ+ in our newsletter and social channels, highlighting favorite traditions, what Pride Month means to them, and impactful resources for inspiration and information.

Bath & Body Works Committed to Supporting LGBTQ+ Community
Supporting LGBTQ+ Youth and Elders
Bath & Body Works is proud to support the It Gets Better Project's mission to uplift, empower and connect LGBTQ+ youth around the globe. Bath & Body Works is donating $100,000 to the It Gets Better Project as part of that commitment to improving people's lives in underserved and underrepresented communities across the country. The company is also supporting It Gets Better Canada with a $30,000 CAD donation.

In addition, Bath & Body Works associates are invited to support that commitment by volunteering to write encouraging letters to LGBTQ+ elders at SAGE USA, which is the country's largest and oldest organization dedicated to improving the lives of LGBTQ+ older people. As a central Ohio company, Bath & Body Works is also supporting the Stonewall Columbus Pride March. This celebration brings more than 700,000 visitors to central Ohio to celebrate the LGBTQ+ community.

Supporting Bath & Body Works Associates
PRISM, an Inclusion Resource Group for LGBTQ+ associates and allies, welcomes all Bath & Body Works associates to participate in a full month of programming including special author talks and conversations with Bath & Body Works leaders from across the business who share their career journeys and offer advice for professional development.

Love Always Wins: Our Fragrance Inspired by Pride Month 
Love Always Wins was created with Bath & Body Works values in mind, evoking feelings of togetherness and inclusivity and celebrating the individuality of our customers. The LGBTQ+ community inspired the packaging and fragrance notes, including the strength and comfort of Cedarwood, the bright optimism and energy of Golden Starfruit and Fresh Coconut Water's vibrant freshness. It's inspired by a true collaborative spirit of embracing each other's strengths and individuality – showing that, above all, Love Always Wins. This fragrance can be experienced in stores and online during Pride Month. 

To learn more about Bath & Body Works' diversity, equity and inclusion strategy and commitments, visit https://www.bbwinc.com/people/diversity-equity-inclusion.
Neiman Marcus Embraces Mission to Lead with Love
As one of the few large corporations in the United States led by an openly gay CEO, Neiman Marcus embraces its mission to lead with love and cultivate a culture of Belonging. This summer, Neiman Marcus is celebrating Pride by highlighting our year-round partnership with The Human Rights Campaign®, America's largest civil rights organization working to advance equality for the LGBTQ+ community.

In addition to advocating for LGBTQ+ equality in communities across the United States through a point-of-sale fundraising campaign at Bergdorf Goodman and all Neiman Marcus stores, the company has worked to ensure corporate policies, practices, and benefits reflect its commitment to a fair and inclusive workplace for LGBTQ+ employees. In 2022, Neiman Marcus received a 100% rating in the Human Rights Campaign Foundation's Corporate Equality Index, earning a spot among the Best Places to Work for LGBTQ+ equality. As the company completes the Corporate Equality Index for the second time this month, we've adopted a new LGBTQ+ Benefits Guide and other efforts that will help maintain this rating and its status as the employer of choice for the LGBTQ community.

Respect. Honor. Uplift. Support. Love How Ulta is celebrating the LGBTQ+ community this month and always.

We've always been a place where associates and guests can express their true selves.

We see and support the full spectrum of the community. Our visuals show many flags that represent LGBTQ communities: trans, bisexual, gender fluid, queer POC and more.

We have a voice to go beyond allyship (advocacy), now is the time to drive lasting change for Ulta Beauty associates, guests, and our community.

Nordstrom Celebrates Pride Month
This Pride, Nordstrom is continuing to champion the visibility of LGBTQIA+ owned and founded brands both in-store and online, support Pride festivals nationwide, and continue our long-standing relationships with partner organizations including The Human Rights Campaign, Trans Lifeline and The Hetrick Martin Institute.

Learn more about Nordstrom's activities to celebrate Pride Month 2023 here.
Ikea: Together we can make LGBTQ+ people feel at home
Everyone deserves to have somewhere they're welcome, included and accepted. Just like everyone deserves to take up space, no matter their race, socioeconomic background, gender or sexual orientation. Many in the LGBTQ+ community face an inclusion gap, and we want to help bridge it. Here are some ways we can all work together to make sure everyone feels welcome and at home.
Levi's® and Dockers Show Up Again for Pride in 2023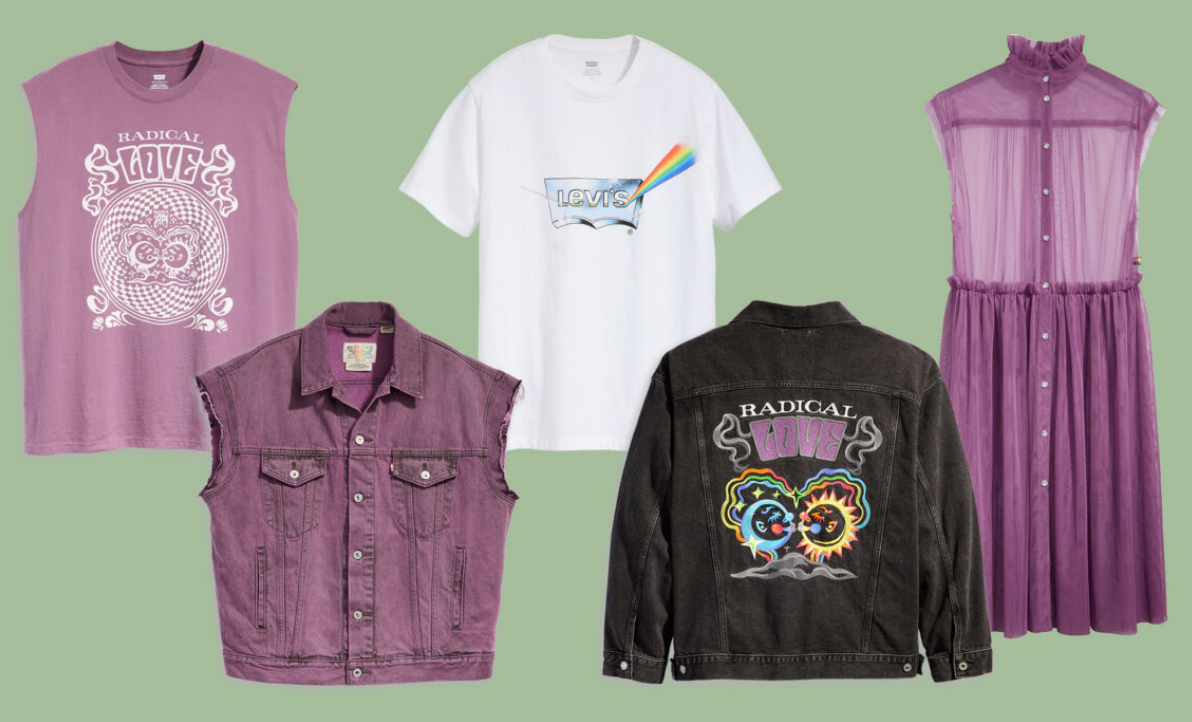 As in years past, the Levi's® and Dockers® brands have released special Pride collections for 2023 that celebrate and show solidarity with LGBTQIA+ communities around the world. Both collections align with Levi Strauss & Co.'s longstanding emphasis on authentic self-expression and our company values — and they happen to look great, too.

For Pride 2023, the Levi's® brand is celebrating the LGBTQIA+ community's strength, history and creativity. Drawing from a thoughtful mix of inspirational and educational storytelling, community members and allies are encouraged to fully express themselves and help others do the same with a campaign that asks, "How do you show up?" The idea is to highlight how being able to show up as oneself — in the ways one dresses, acts, loves, creates, makes people feel — empowers people to show up for others.

Learn more here.
Kohl's Celebrates Pride Month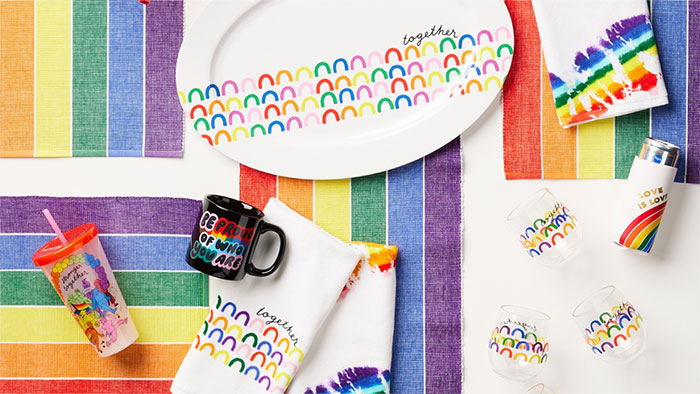 Kohl's is celebrating Pride Month with our collection featuring bold prints and vibrant colors designed by Kohl's Diversity Design Council and associates who identify with the LGBTQIA+ community. The collection, available online at Kohls.com and in 600 stores nationwide, features an assortment of graphic tops, plush throws, pillows, candles, and more.

In addition, Kohl's is donating $100,000 to the Trevor Project to contribute to the important work they do serving over 1,100 LGBTQ youth with free, confidential crisis counseling. Since 2019, Kohl's has donated $425,000 to the Trevor Project. Learn more here.
Tags
Diversity

Ensuring a Safe, Sustainable Future

Investing in People

Leading in the Community

Retail Impact

Retail Works for All of Us

Workforce