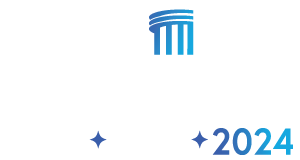 New Retail. Real Risks. Dynamic Counsel.
The premier gathering of the top legal minds in retail.
The Retail Law Conference is designed for counsel at the forefront of a changing legal and economic landscape: shifting demographic and social changes impacting both customer preferences and employee expectations; geopolitical tensions that upend trade policy and threaten decades of meticulous supply chain and business planning; advancements in AI and other technologies that will redefine the retail experience; myriad federal regulations and splintered state laws lurking to dampen innovation and opportunity.

The environment facing retailers creates increasing demands on retail legal counsel to understand new opportunities and risks and provide dynamic counsel to the c-suite to accelerate the business. The Retail Law Conference is designed to help retail counsel meet this moment.

There is no event like this anywhere else. The Retail Law Conference is designed specifically to elevate retail counsel and prepare them for the challenges that lie ahead.
WHO SHOULD ATTEND
Chief Legal Officers
Connect and build relationships with retail's legal elite.
In-House Counsel
Meet your colleagues wrestling with similar challenges. Discuss mutual threats and opportunities in retail. Come home prepared to help elevate the business.
Expert Outside Counsel
Hear from thought leaders influencing public policy and the industry's future. Gain insight into the forces shaping the industry, and help your team navigate for what lies ahead.
Our Past Speakers Have Included
Access Mobile App to Download 2023 Conference Materials
Why attend the premier gathering of the top legal minds in retail?

"...[the] Retail Law Conference provides a great networking opportunity to meet individuals who understand life in a retail corporate legal department. It was refreshing to learn of recent federal and state laws that are impacting our industry, and also provide an opportunity to discuss the compliance challenges that retailers confront in the aftermath of COVID-19 pandemic."
Yvonne Owens
Associate General Counsel
Meijer, Inc
The Retail Law Conference is your chance to gain access to and build relationships with the top legal decision-makers from the nation's top retailers.
We offer a wide range of opportunities for you to engage with our attendees from networking to thought leadership. The Retail Law Conference 2023 sponsorship packages provide a wide range of opportunities developed for almost any budget and are designed to help achieve your branding, networking, and/or thought leadership goals.

The Retail Litigation Center
Directed by the chief legal officers of the country's leading retail companies, the Retail Litigation Center (RLC) is the only organization dedicated to advocating for the industry's top priorities in the federal and state judiciary. The RLC also works with leading law firms and retail corporate counsel to develop forward-thinking strategies to combat meritless mass action litigation.
Attend the can't miss event for your retail law team!