Reducing Emissions a Focus for Retailers in Ocean Shipping
The ocean shipping industry transports over 90% of goods and produce in the world, via tens of thousands of ships that run on fossil fuels. Maritime emissions account for over 3% of global GHG emissions; the World Economic Forum estimates that if ocean shipping were a country it would be the sixth-largest polluter. Yet despite the magnitude of ocean shipping emissions, it is often less well-understood and measured than other transport modes.

As more and more companies make progress on their sustainability journeys, assessing and managing their transport emissions footprints, the pressure is increasing for the maritime industry to accelerate development of cleaner fuels and operations.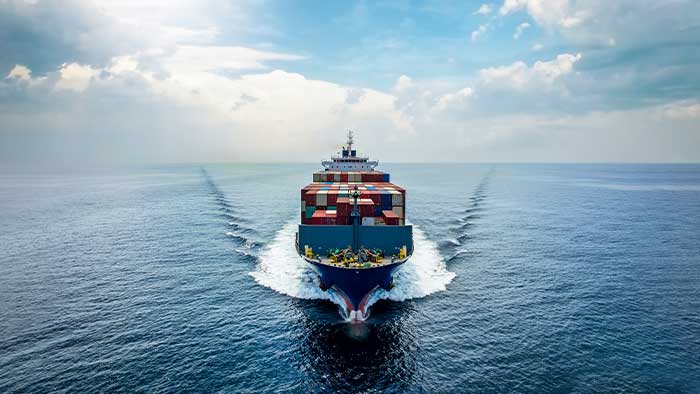 Discussions came to a head earlier this month when the United Nations International Maritime Organization (IMO), shipping's worldwide governing body, held a meeting of its Marine Environment Protection Committee (MEPC 80) over two weeks in London.

The highly-anticipated negotiations were expected to produce an ambitious commitment to reduce emissions. Since announcing the agreement on July 7, reactions around the industry have been somewhat mixed. Some have lauded the "ambitious new chapter in the maritime industry's decarbonization journey," while others felt that although the new goals were an improvement on the past, the effort fell short of targets that would be truly effective in the fight against climate change.

Key points of the new targets include:
Reduce the total annual GHG emissions from international shipping by at least 20% (striving for 30%) by 2030, compared to 2008
Reduce the total annual GHG emissions from international shipping by at least 70% (striving for 80%) by 2040, compared to 2008
Reduce CO2 emissions, as an average across international shipping, by at least 40% by 2030, compared to 2008
Achieve net-zero "by or around" 2050, to allow for "different national circumstances"
Uptake of zero or near-zero GHG emission technologies, fuels and/or energy sources to represent at least 5% (striving for 10%) of the energy used by international shipping by 2030
Meanwhile, retailers continue to forge ahead with their own climate targets, making strides in measuring and reducing emissions. RILA convenes leading retailers to benchmark with each other, unpacking challenges and learnings. Last year, RILA member retailers collaborated on developing the Climate Action Blueprint for Retail, a playbook for retailers on the decarbonization journey and continue to leverage RILA forums to work on the most complicated areas, like Scope 3 emissions.

As one example, retailers across functional areas have joined together to form RILA's new Transportation Sustainability Working Group, to facilitate sharing of insights and leading practices. The group holds regular cross-functional discussion calls and builds awareness of collaboration opportunities. The next call is on August 3rd, featuring guest speakers from IKEA, the World Shipping Council, and the Zero Emission Maritime Buyers Alliance—to learn more about the current state of ocean shipping sustainability developments, and to discuss how retailers can continue to make progress in reducing transport emissions.

For more information on RILA members' work in transportation and supply chain, contact Jess.Dankert@rila.org.

For more information on RILA members' work in sustainability and emissions reduction, contact Erin.Hiatt@rila.org.

Tags
Ensuring a Safe, Sustainable Future

Supply Chain

Climate and Sustainability

Keeping Supply Chains Open & Resilient

Sustainability & Environment