Hazardous Waste Variations by State Matrix
Updated: May 2023
Hazardous Waste Variations by State Matrix
Complying with the Resource Conservation and Recovery Act's (RCRA) hazardous waste requirements requires retailers to understand the federal requirements as well as the variations in state requirements. The compliance matrix provides an overview of key hazardous waste regulatory variations to help retailers identify certain state requirements and how they differ from the federal requirements.
EPA Universal Waste State-Specific Information
The overview provided in this table is for informational purposes only. Because of the summary nature of the table, it cannot capture all the nuances of the relevant regulations. It may therefore be important to consult the regulations directly and/or to seek legal advice on particular issues as they may arise.
Gray: Not authorized for RCRA. Federal rules apply
Blue: Same as federal rules
Orange: Minor variation from federal rules
Green: Considerable additional requirements
Download a Free Copy of Hazardous Waste Variations by State Matrix Matrix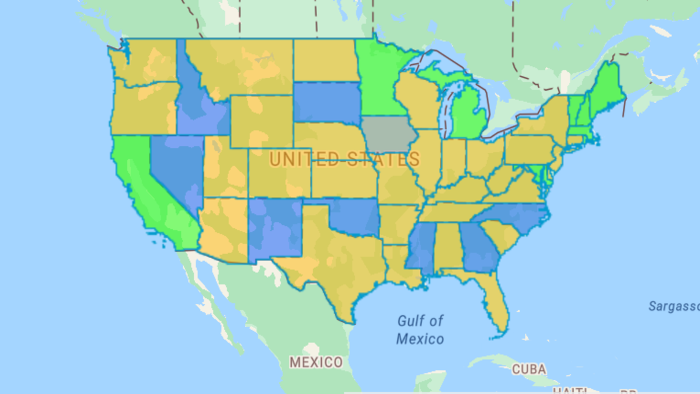 The matrix below is no longer being updated. Please download the above document for the most up-to-date information.
Tags
Hazardous Waste

Hazardous Waste Matrix