The Bottom-Line Benefits of Frontline Flexibility
By [

Katie Roed

]
08/15/2023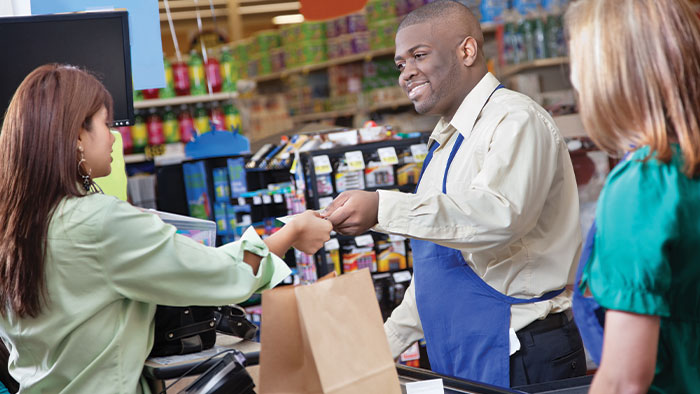 The world of work is changing. And so are the workers. Today, frontline flexibility is no longer just a buzzword. It's a vital strategy for retailers looking to bolster their bottom line while fostering a more productive, engaged, and agile workforce.

David Fuller, Associate Partner at McKinsey & Company, said their latest survey of more than 1,000 frontline retail employees in the United States across all retail sectors and formats—including grocery, big-box retailers, restaurants, and apparel stores—revealed the number-one driver of attrition. Flexibility.

But acknowledging the driver and acting on it are two different things.

With a staggering 74 percent of frontline retail employees actively seeking new job opportunities this year, Fuller emphasized the importance of embracing the independent worker labor force. "Some retailers are already experimenting with the [independent worker labor force]–and the upside is substantial. We've found that in stores with the best employee retention rates, same-store sales growth is two to five percentage points higher than average. The savings from reduced attrition can then be reinvested back into the front line in the form of higher pay, better benefits, and learning and development programs."

But the upside extends far beyond that. For retailers, the dynamic nature of the industry demands a nimble and adaptable workforce. This is precisely where flexibility and the independent worker economy merge, providing businesses with five key advantages.

1. Cost Savings and Efficiency
With labor costs further cranking up P&L pressure, retailers can avoid fixed labor costs associated with full-time employees, resulting in substantial financial savings. Additionally, Independent workers' ability to provide specialized skills and experience on-demand allows businesses to respond to their specific needs, boosting operational efficiency.

2. Increased Workforce Agility and Scalability
The Independent worker economy offers businesses unparalleled scalability. A survey by Mercer found that 88% of companies saw improved agility by embracing flexible work arrangements. During peak seasons or sudden surges in demand, companies can quickly scale up their workforce by engaging independent workers without committing to contracts. Conversely, during lean periods, they can easily scale down their workforce, minimizing operational costs.

3. Enhanced Productivity and Performance
Contrary to the misconception that independent workers may lack dedication, studies have shown that flexible workers tend to be more motivated, resulting in increased productivity. According to Gallup's State of the American Workplace report, engaged employees are 17 percent more productive than their disengaged counterparts. Independent workers, empowered by their flexible work arrangements, are more likely to be engaged and invested in delivering quality results.

4. Access to a Diverse Talent Pool
According to Gartner, leveraging contingent workers allows HR leaders to quickly access a larger pool of talent without the additional costs of recruiting, benefits, training and more. With nearly 60 million Americans taking part in the independent worker economy–businesses can quickly tap into a pool of talent that's eager to work–enabling retailers to bridge critical labor gaps across multiple skill levels.

5. Reduced Turnover Costs
High attrition in retail is nothing new. With retailers experiencing an annual turnover rate of nearly 60 percent, HBR reports that the cost of replacing a frontline retail employee can range from 30% to 50% of the employee's annual salary. Embracing independent workers as part of a flexible workforce strategy can lead to substantial reductions in turnover costs–allowing retailers to redirect resources to other critical areas of their business.

According to McKinsey & Company's latest retail playbook, "In light of unprecedented industry disruption, a retailer's workforce actions today could determine whether it spends the next 20 years as a leader or a laggard. But adapting to this change isn't simple. It requires a mindset and sourcing strategy that's different from the full-time first mindset of the last 85 years."

For retail companies aiming to stay ahead in the talent game, embracing flexibility is no longer an option; it is a strategic imperative. There's no doubt that the winners here will be the retailers that get the talent equation right.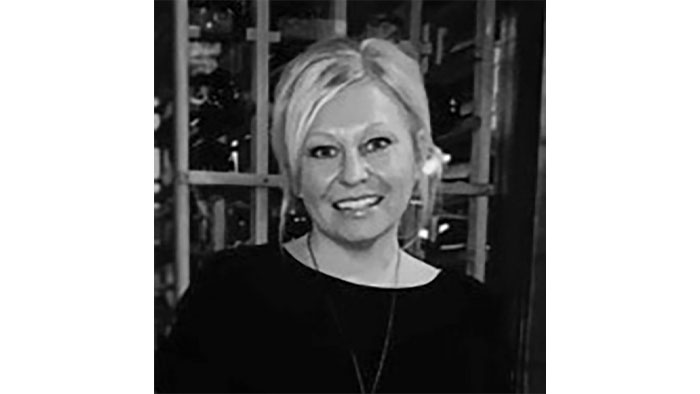 Katie Krogstad Roed
VP Marketing, Hyer
katie@gohyer.com
https://www.linkedin.com/in/katiekrogstad/

Katie leads the marketing organization at Hyer with the honest belief that success comes through the success of others. With more than two decades of experience developing and executing marketing strategies for some of the nation's largest brands, she has built her career as a natural problem solver and thought leader–helping to shape the way we think about work.

Hyer, a member of the RIC Startup Network and the RILA led Coalition for Workforce Innovation is our guest blog for the month. Like Uber, but for labor, Hyer connects leading retailers to more than 300,000 independent workers (Hyer Taskers) in real-time, with no commitment or advanced scheduling needed.
Tags
Retail Innovation Center

Partnered Blogs