How one trade association is helping retailers collaborate
RILA offers top-tier education and advocacy for brands.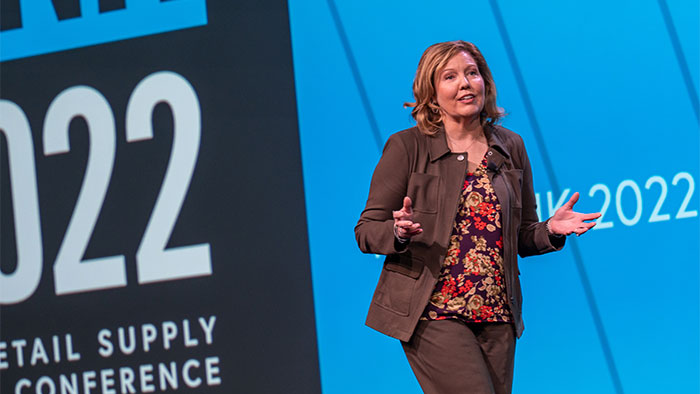 Retailers—like most businesses—have had a tough few years. When rumors of the impending COVID-19 pandemic began circulating, retail leaders faced an abrupt realization: The next few months wouldn't be business as usual. Soon, those assumptions were proven correct beyond imagination. Then in 2022, the industry experienced more tumult, with inflation, continued supply chain chaos, and economic volatility putting resiliency to the test.
Alongside these major events, more nuanced challenges have impacted the business community—among them, adopting emerging technologies; bolstering diversity and inclusion initiatives; and establishing ambitious environmental, sustainability, and governance (ESG) goals.
During especially challenging times, many companies have found help with creative problem-solving through the Retail Industry Leaders Association (RILA), a trade association that empowers industry veterans to convene, pool resources, and seek expert opinions on industry-specific issues. The association even encourages competitors to work together on the retail world's most pressing problems.
A core tenet of RILA's philosophy is that "collaboration makes retailers better competitors," says Brian Dodge, the association's president. "We pull together sophisticated leaders from big, global companies and outside firms to identify common challenges with goods movement, public policy, and technology to try to address them," he says.
Convening the retail world's top players
The association has been supporting retailers since 1969, when it was founded as the Mass Retailing Institute. (Notably, Sam Walton was among the 19 signers of the incorporation document.) Today, members—which include companies like Target, Dollar General, Gap Inc., Home Depot, and Walgreens—collect more than $1.5 trillion in annual sales and provide millions of jobs across the U.S.
RILA offers helpful, ever-evolving resources for asset protection, finance, workforce, legal and compliance, government affairs, supply chain issues, sustainability and energy, and technology and innovation. In addition, the group facilitates committees, councils, and working groups—for CEOs, supply chain leaders, ESG experts, and more—and hosts topic-specific conferences and forums nationwide.
To serve its members effectively, RILA relies on strategic partners, including consulting firms and technology companies such as Accenture and Microsoft. "Retailers have not cornered the market on good ideas," says Dodge. "Service suppliers, product manufacturers, and policymakers have insights that are critically important."
Jill Standish, global retail industry lead at Accenture, a valued strategic partner for more than two decades, noted that both organizations share goals of supporting "the promise of technology and human ingenuity."
Leaders from Microsoft, a partner since 2021, note that the group provides a critical forum for considering reactive and proactive solutions to the rapidly evolving retail landscape. "From hearing CEOs talk about issues like organized retail crime and how we can leverage technology to address it to ways the legislative agenda in Washington impacts our industry, I learn so much," says Shelley Bransten, Microsoft's corporate vice president of global retail and consumer goods industries.
Providing help when it's needed most
While members from Accenture and Microsoft serve as thought-leadership consultants, other partners provide insights on products and services. Brian Hughes, senior director of retail at UL Solutions, a global independent safety science company, notes that his team can work with brands to source, develop, and sell more sustainable products. "Together, we help many major retailers and thousands of leading consumer packaged goods company executives stay ahead of the constantly evolving industry and regulatory environment," he says.
UL Solutions has helped retailers comply with progressive consumer product safety regulations, plus advised on topics like improving the safety of product shipments and building scalable regulatory programs—complete with accurate, actionable product data.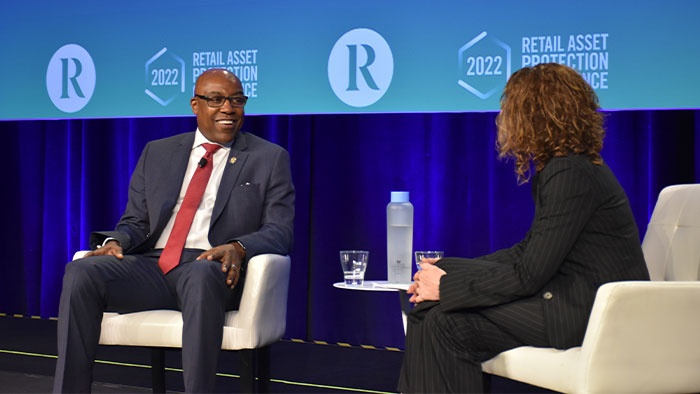 Zebra Technologies, which serves 86% of Fortune 500 companies with its portfolio of hardware and software to digitize and automate workflows, is another organization with a lengthy RILA history. "It enables us to keep a pulse on what's on retailers' minds," says Ed Tonkon, president of Zebra Retail Solutions for Zebra Technologies. The company's retailer resources help reduce retail shrink and optimize inventory management, among other business imperatives.
Zebra has maintained a 10-year-strong collaboration with the RILA Student Mentor Program and the University of Texas at Austin's McCombs School of Business's Master of Science in Business Analytics, where Tonkon sits on an advisory council. Tonkon and Lisa LaBruno, RILA senior executive vice president of retail operations, team up annually to match a major retailer and a group of master's students. The team of student data scientists then work on a critical project with the retailer as their final semester's capstone project, presented to roughly 1,000 attendees at RILA's Annual Asset Protection Conference.
Enabling real-time solutions and shaping public policy
Being part of the association also helps retailers respond to industry shake-ups as they happen. When the pandemic upended the industry in the first quarter of 2020, group leadership hosted calls with 42 different committees as early as February. They helped develop a broad set of best practices and recommendations for a huge range of human resources concerns. "There were no business consultants for this kind of scenario," says Dodge. "It really involved crowdsourcing information at a critical moment."
Several months later, as the nation faced a racial reckoning, members evaluated their diversity, equity, and inclusion (DEI) policies. Standish recalled how Accenture's team reacted during this period: "Collectively, we discussed the goal of making retail kinder, gentler, and more inclusive—not just for employees, but also for consumers," she says. Conversations between Accenture and RILA revolved around maturity models, concrete measurement of DEI impact, and supplier diversity.
Additionally, RILA has helped brands address partisan gridlock in the nation's capital in recent years, to help members stay competitive in a quickly changing economy. "Our job is to advocate for our members, regardless of the party in charge," says Dodge. Whether that advocacy is about a lower corporate tax rate, investments in the nation's supply chain, or battling excessive fees for electronic payments, the association has led on key initiatives that directly impact members' bottom lines.
Although working in retail has always been a rollercoaster, Dodge says recent times have highlighted the value of collaboration between the group and its members. "In every conversation, each individual has the opportunity of being both a student and a teacher," he says. "There's a depth of trust that's been built over the last three years that is far greater than what existed before."
Tags