Retailers Gather to Talk Product Safety Top Issues
RILA was thrilled to bring together members of its Consumer Products Committee (CPC) in person for the first time since 2020. Over 70 members representing 32 RILA member companies gathered on February 20 in Orlando, Florida for a CPC meeting held in conjunction with the International Consumer Products Health and Safety Organization (ICPHSO) Annual Training and Symposium. The CPC meeting agenda featured industry expert presentations from CPC's strategic partners, Crowell & Moring, and UL Solutions; and capped off with robust benchmarking discussions. The ICPHSO conference itself hosted a wide variety of engaging presentations, featuring a record number of RILA members, as well as a keynote address by U.S. Consumer Product Safety Commission (CPSC) Chair Alexander Hoehn-Saric.
INDUSTRY EXPERT PRESENTATIONS
Marietje Hauprich-Baggerman, Senior Regulatory Specialist, UL Solutions, kicked the morning off with a session on the recent developments in state and federal regulations, prohibitions, and restrictions on PFAS in products and what to expect for the upcoming year.

KEY TAKEAWAYS
Notices of violation and enforcement of recent chemicals additions to Proposition 65, including PFAS, are on the rise and expected to continue to grow in 2023.

U.S. Environmental Protection Agency's (EPA) will publish its final Long-Chain PFAS Reporting Final Rule as early as sometime March 2023

The EPA's proposed rule designating legacy chemistries PFOA and PFOS as hazardous substances under the Comprehensive Environmental Response, Compensation and Liability Act (CERCLA) is expected to be published in August 2023. If finalized, there will likely be significant reporting obligations for any ongoing releases of this subset of PFAS as well as enforcement and litigation related to site cleanup.
Cheri Falvey, Partner & Rachel Raphael, Partner, from Crowell & Moring presented a holistic view on the CPSC including what retailers can expect from the commission in the upcoming year. Their presentation covered the CPSC's activities, priority rulemakings, and proposed revisions to CPSA Section 6(b) regulations.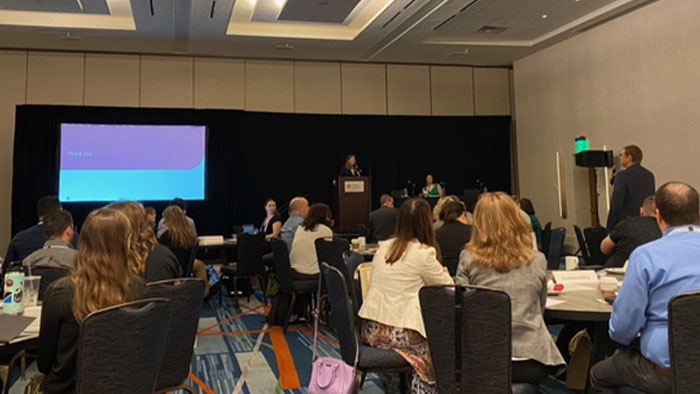 KEY TAKEAWAYS
CPSC's priorities for 2023 include safe infant sleep, including rules on nursing pillows, bassinets, and infant rockers; addressing CO poisoning risks (e.g., safety standards for portable generators, and CO sensors on furnaces/boilers); and conducting vigorous research.

Key regulatory activities include finalizing rules for button cell batteries and a rule interpreting section 6(b) of the CPSA (public disclosure requirements).

Strengthening import monitoring (i.e., e-filing pilot) and aggressive enforcement will be at the forefront of CPSC activity this year.

Research priorities for the Commission include infant sleep products, organohalogen flame retardants, gas stoves, and DEI initiatives examining disparate safety impacts on vulnerable communities and other demographics, including gender.
OPEN PEER BENCHMARKING DISCUSSION
Following presentations, RILA members engaged in peer-to-peer benchmarking sessions to discuss top of mind issues with their peers. Topics for member discussion included:
Chemicals Management

Product Safety & Sustainability Nexus

Recalls

New/Emerging Laws & Regulations

Compliance Team Structure/Training

Testing

Managing Online Reviews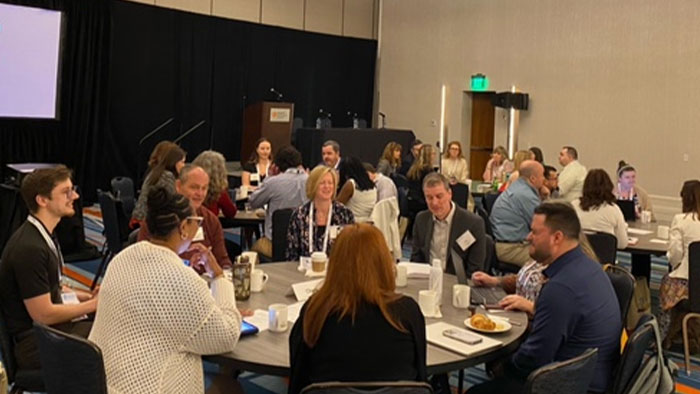 A big thank you to our benchmarking facilitators for the peer-to-peer breakout sessions: Don Asleson and Fernando Figueiredo (Target); Erin Bradley (Costco); Joanna Coates and Jason Yearout (The Home Depot); Ken Hinson (Walmart); Debra Hyde (Lowe's); Ben Kornblet (Crate and Barrel); Megan Liu and Mike Logronio (Kroger); Cher Sanchez (3M); Audrey Stayer (Dick's Sporting Goods); Kyle Todd-Hartzog (Lowe's) and Claudette Wilkins-Hunter (Abercrombie & Fitch).
CPSC CHAIR ALEXANDER HOEHN-SARIC KEYNOTE ADDRESS
As a part of the much-anticipated CPSC day at ICPHSO, Chair Alexander Hoehn-Saric delivered a keynote address looking back at his first year as chair, as well as highlighting some key areas which the commission will focus on in the upcoming year. Hoehn-Saric touched on the commission's compliance enforcement efforts, their effort to clear the backlog of rulemakings, and dispelling the omnipresent rumors that the commission is seeking to ban gas stoves. Looking forward, the Chair highlighted three key areas in which the agency will be focusing on for 2023 – revisiting and finalizing a rule interpreting CPSA Section 6(b); continuing to focus safety efforts on underserved communities; and using technology to modernize the CPSC.
For more insights and highlights from Chair Hoehn-Saric's Keynote address, please see Crowell & Moring's Retail Consumer Products Law Observer Blog Post.
RETAIL RELATED ICPHSO PRESENTATION HIGHLIGHTS
A record number of RILA members and strategic partners contributed to the ICPHSO conference content and planning, serving on the board of directors; moderating discussions; and serving on panels. Below are those who were featured:
ICPHSO Board of Directors: David Kosnoff, Walmart (Vice President); Kim Mason, Five Below (Treasurer); and board members: Erin Bradley, Costco; Vladimir Brajkovic, IKEA of Sweden; Danni Cugini, Harbor Freight Tools; and Rebeca Sharpe, Best Buy.
I Spy with My Little Eye – Danni Cugini, Senior Manager, Product Compliance, Harbor Freight Tools participated in a diverse stakeholder panel, discussing different perspectives on use/misuse of various products.
Managing Safety and Quality in Fast-Paced Environments – Evan Friedler, Senior Counsel, products and Retail, Wayfair spoke on a panel discussion on leading practices for safety and quality teams.
Green Claims: Doing it Right (to Address Risks of Greenwashing) – Ben Kornblet, Head of Product Quality and Regulatory Compliance, Crate and Barrel Holdings, led a breakout discussion on leading practices for making "green" claims.
Beyond the Warnings: Educating and Communicating with the Caregiver of Infant Hazards – Tracey Kelly, Safer Life at Home Program Lead, IKEA participated in a panel exploring the novel approaches to educating caregivers about infant product hazards.
Keeping Consumers Safe in a Sustainable World: Scoping of Key Issues - Tracey Kelly, Safer Life at Home Program Lead, IKEA engaged in a joint OECD-ICPHSO stakeholder feedback session focused on ensuring consumer product safety by design in the green and digital transition.
Trade Policies Impacting Product Quality – Gaby Morris, Director, Quality Assurance and Responsible Sourcing, At Home, participated in a panel discussing the supply chain and evolving trade policies, specifically the Uyghur Forced Labor Prevention Act.
Consumer/Commercial Robots & USB Type-C Safety – Ibrahim Jilani, Global Director of Consumer Technology from UL Solutions, Consumer Product Committee Strategic Sponsor, moderated a discussion on the safety of consumer robots and how to substantially reduce risk and increase public safety around these emerging technologies.
Laser and LED Safety for Consumer Products – Winn Henderson, Principal Engineer – Optical Radiation, from UL Solutions, Consumer Product Committee Strategic Sponsor, participated in a panel discussion on the safety of emerging technologies, specifically lasers and LEDs.
Lithium-ion Battery Supply Chain: Product Safety Concerns and Quality Battery Procurement – Ken Boyce, Senior Director, from UL Solutions, Consumer Products Committee Strategic Sponsor, participated in an interactive breakout session addressing lithium-ion battery supply shortages and the quality and safety issues caused by the shortages.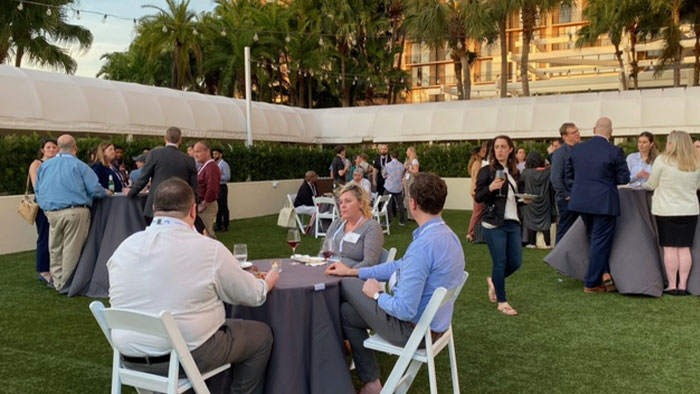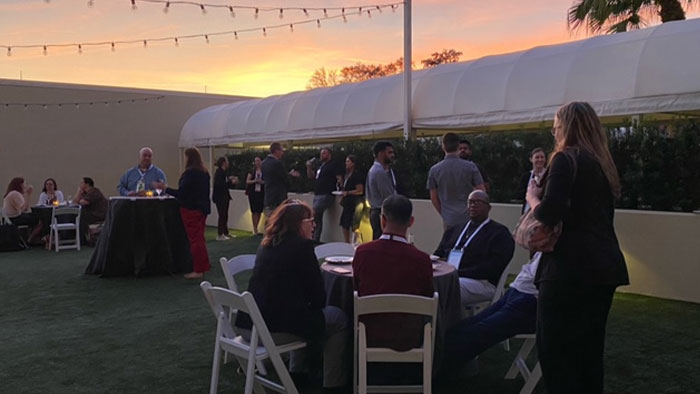 On that Monday evening, RILA members, guests and strategic partners had an opportunity to continue to catch up with their product safety peers at a RILA happy hour reception. It was wonderful to see everyone back in person!
For more information on consumer product-related topics and RILA's Consumer Product Committee, please contact Susan Kirsch, Vice President, Regulatory Affairs and Luisa Lobo, Manager, Legal & Regulatory Affairs.
Tags
Ensuring a Safe, Sustainable Future

Legal Affairs & Compliance

Product Safety