A Dozen Cousins: A Spotlight on Black-Owned Brands
Many leading retailers operate supplier diversity programs to strengthen the inclusivity of their procurement practices to the business's benefit. Increasingly, these programs go beyond supporting diverse business services suppliers and now work to offer products from minority-owned businesses on retail shelves and e-commerce sites. Supplier diversity program advantages range from expanding competitive offerings in categories that underserve key market segments to supporting generational wealth creation to being a great example of purpose in action may resonate with many existing and potential employees and customers.

As part of RILA's boarder work with our members supporting retail supplier diversity efforts, we recently sat down with several Black-owned brands to learn more about their stories, what differentiates their products, and some of the most impactful ways retailers have or could support them.

Check out our first conversation with Ibraheem Basir, CEO of A Dozen Cousins.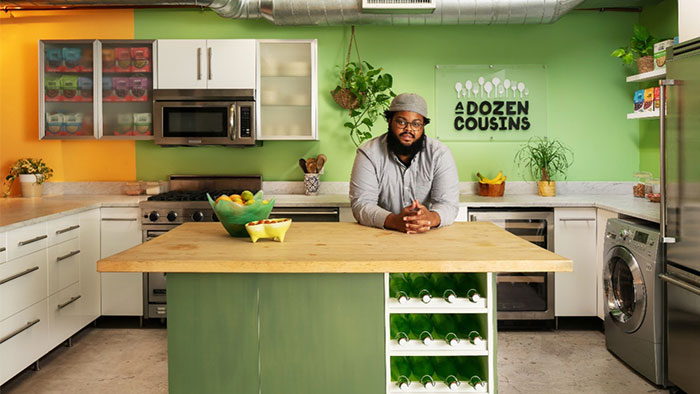 Q1: Tell us all about yourself and the A Dozen Cousins origin story – how did it come to be?
IB: I grew up in a big family where food was the center of our celebrations and gatherings. We lived in the culinary melting pot of Brooklyn, so besides just cooking her native southern dishes, my mother was always picking up new recipes from our Caribbean and Latin American neighbors. As I got older, I realized that it was hard to find a lot of these familiar, cultural dishes in a format that was both convenient and nutritious. I either had to cook them all from scratch or use processed options with ingredients that I was trying to avoid. I started A Dozen Cousins so that people who wanted the same things I did wouldn't have to make a tradeoff between taste, health, and culture. When my daughter was born, I had 11 nieces and nephews and she was the twelfth cousin, so I chose the name 'A Dozen Cousins' as a way to celebrate our family and all the great meals that we enjoy together.
Q2: What's your most popular product – and what's personally your favorite product (if they're different!)?
IB: Our core rice and beans lines are the most popular because they have been on the market the longest and they are the most widely available. Both product lines are microwavable in just 60 seconds and consumers love that convenience factor. My personal favorite product overall has to be our Seasoning Sauce line. There are so many great dishes that require multiple steps, take overnight to marinade and may require 10-15 ingredients that you may only use one time. Our seasoning sauces are great because they simplify even the most complicated dishes down to one or two steps and they provide just the right amount of product for 2-4 servings. Right now, I have really been enjoying our Jerk Chicken and Coconut Rice seasoning sauces for this reason.
Q3: When you think about your journey to date with A Dozen Cousins, what are you most proud of?
IB: Aside from our grant work and community involvement, I believe our recent collaboration with Marvel's Black Panther: Wakanda Forever is at the top of my list. Seeing the first Black Panther movie was a very powerful experience for me. I loved the way that they wove together elements of culture and history with fantasy, and I left the theater telling myself that I would find some way to work with Marvel on the sequel. For me, as a Black-owned brand that focuses on culture and authentic flavors, I wanted to find a way to celebrate some of the foods of the African diaspora. A Dozen Cousins ultimately collaborated with Marvel to create custom packaging for a limited-edition jollof rice as well as our jerk chicken and coconut rice seasoning sauces. As a bonus, we also created a "vibranium" spoon, inspired by the rare metal found in the Black Panther's homeland of Wakanda. We couldn't be happier with how everything turned out! It's been an honor to be connected with Marvel.
Q4: What's been the most fun?
IB: The biggest reward and one of my favorite aspects of building A Dozen Cousins has been having the freedom to handpick my team and our key partners. They are all people I genuinely enjoy working with and spending time with. We are really proud to have a team built up of not only minorities, but all women. We enjoy coming into work, collaborating, bouncing ideas off each other, and truly just enjoy each other's company. Additionally, getting to explore collaborations and partnerships that I've always dreamt of has been super exciting. From Marvel to Alter Eco, we're truly enjoying the process of working with some amazing key partners.
Q5: What's been most challenging?
IB: The biggest challenge of starting A Dozen Cousins has been managing the ups and downs of a growing business while raising two young children. It has forced me to be very disciplined in how I manage my time, but I wouldn't have it any other way! I've begun to coach myself on only worrying about things that I can control. It's easy to get pre-occupied with competitors or to get caught up trying to change the unchangeable. However, some of my biggest advice for other entrepreneurs is that you can accomplish a lot more if you put your time and effort into those things that you can actually impact. Not only do I think this advice has made me a better leader, but it has also made the journey a lot more enjoyable.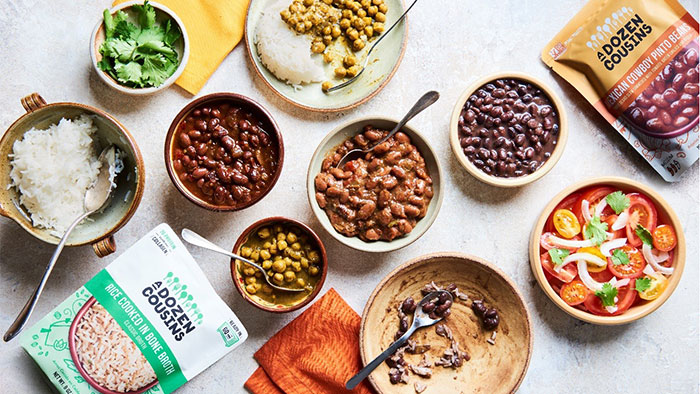 Q6: Where can shoppers find your products?
IB: You can find A Dozen Cousins products on www.adozencousins.com as well as Amazon, and retailers nationwide such as Target, Walmart, Harris Teeter, Central Market and more.
Q7: In your opinion, what are the two most important things retailers can do to be good partners to the Black-owned brands they carry or are considering carrying?
IB: Whenever an emerging brand gets on shelf at a new retailer, our number one priority is driving trial and ensuring that we have competitive sales velocities in our category. As a result, I think three of the most impactful things that retailers can do to be good partners are : 1) Ensuring our products are being placed in the right category and store footprint to maximize success. 2) Set clear performance expectations 3) Share tools and best practices for driving trial at their account.

To learn more about A Dozen Cousins, visit https://adozencousins.com/ or reach out to adozencousins@powerdigital.com

To learn more about RILA's work on supplier diversity, reach out to Erin Hiatt, VP of CSR at Erin.Hiatt@rila.org.
Tags
Diversity

Retail Works for All of Us

Investing in People

Leading in the Community

Retail Impact