Urban Hydration: A Spotlight on Black-Owned Brands
Many leading retailers operate supplier diversity programs to strengthen the inclusivity of their procurement practices to the business's benefit. Increasingly, these programs go beyond supporting diverse business services suppliers and now work to offer products from minority-owned businesses on retail shelves and e-commerce sites. Supplier diversity program advantages range from expanding competitive offerings in categories that underserve key market segments to supporting generational wealth creation to being a great example of purpose in action may resonate with many existing and potential employees and customers.

As part of RILA's boarder worker with our members supporting retail supplier diversity efforts, we recently sat down with several Black-owned brands to learn more about their stories, what differentiates their products, and some of the most impactful ways retailers have or could support them.
Check out our conversation with Psyche Terry, CEO of Urban Hydration.

Q1: Tell us all about yourself and the Urban Hydration origin story – how did it come to be?
PT: Urban Hydration started in 2009 with a new wife who suffered with dry flaky skin but didn't want her new husband to see clinical packaging on their bathroom shelves. Who knew? He quietly dealt with the same problem himself. To save pricy trips to the doctor, together Psyche and Vontoba Terry created a better looking, better smelling, better formulated, better for you, sustainable brand of ultra-hydrating products for all. Today Urban Hydration is more than a name, it's also a mission, offering thousands of gallons of water to people in need around the world.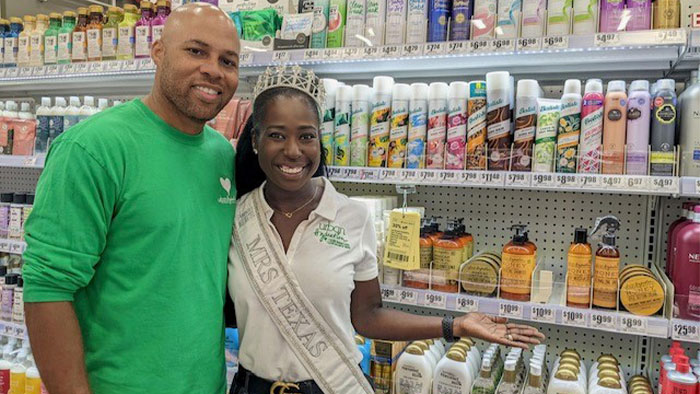 Q2: What's your most popular product – and what's personally your favorite product (if they're different!)?
PT: At Urban Hydration our most popular product is our Aloe Vera Gel Moisturizer. It's cooling and soothing, packed with vitamins and helps relieve inflammation. It's our favorite product too because I had a bad burn once and it was the only thing I could soothe my skin with. It's not greasy like other formulas out there but it still packs a powerful moisture punch that helps heal and seal my skin.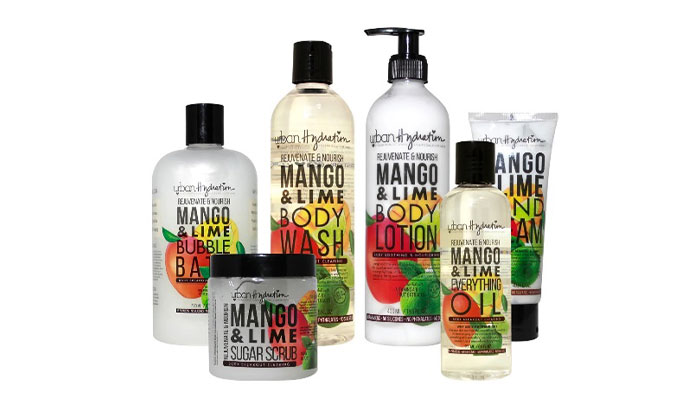 Q3: When you think about your journey to date with Urban Hydration, what are you most proud of?
PT: To date we are most proud of our keystone partnership with WATERisLIFE. It is a union that began in 2016, enabling us to donate a gallon of water to a community without ease of access to drinking water. We have since raised enough funds to contribute in the build of four clean drinking water wells in communities in Kenya helping over 100,000 people have access to sanitized clean water.

Q4: What's been the most fun?
PT: The most fun partnership has been our partnership with the WNBA Dallas Wings Team. There is a unifying power between sports and beauty. Out of all the languages spoken worldwide, the sports and beauty languages are widely understood by everyone!

Q5: What's been most challenging?
PT: In celebration of the film, I Wanna Dance with Somebody, and the legacy of Whitney Houston, we created and designed an exclusive collection of skin, body, hair, and hand cream products that will give you superstar worthy glow. It was the most challenging project we've done so far! For months, we worked hard to design a unique collection that beautifully combined all her favorite scents into our natural ingredients and vibrant colors. It was important that it also showcased our luxurious packaging to accurately pay homage to the joy and love the singer shared with all of us.

Q6: Where can shoppers find your products?
PT: In Target, Walgreens, Sally Beauty, JCPenney, Ulta Beauty, Walmart, Dollar General, H-E-B, and CVS Stores, and on macys.com

Q7: In your opinion, what are the two most important things retailers can do to be good partners to the Black-owned brands they carry or are considering carrying?
PT: I realize it is hard to work with Black owned businesses because it may take a while to see immediate sales. It's important to realize that most industries are run by about four major large companies and then there are a lot of independent players. Retailers have to consider that while we are a minority owned company, we also sell to a minority of the vast majority of shoppers that come to your store. Though the shoppers are a minority of your majority they are still important. Having sales goals for a large manufacturer or brand be the same as a small brand should be reconsidered. Major retailers must be willing to help grow independent Black owned brands. The larger brands that do the majority of their sales were once small too and someone had to help them get as large as they are now.

Consider compliance and offset charges as the key obstacles that are keeping a Black owned brand from marketing more at your store. If retailers reconsidered how they charge small Black owned businesses, they could actually help a brand grow faster because it allows them to reinvest in growth vs spending on resetting a floor that's 75% filled with larger and bigger brands with larger and bigger budgets to market.


To learn more about Urban Hydration, visit www.urbanhydration.com or reach out to psyche@uiglobalbrands.com
To learn more about RILA's work on supplier diversity, reach out to Erin Hiatt, VP of CSR at Erin.Hiatt@rila.org.
Tags
Diversity

Investing in People

Leading in the Community