Campus Remix: A Spotlight on Black-Owned Brands
Many leading retailers operate supplier diversity programs to strengthen the inclusivity of their procurement practices to the business's benefit. Increasingly, these programs go beyond supporting diverse business services suppliers and now work to offer products from minority-owned businesses on retail shelves and e-commerce sites. Supplier diversity program advantages range from expanding competitive offerings in categories that underserve key market segments to supporting generational wealth creation to being a great example of purpose in action may resonate with many existing and potential employees and customers.

As part of RILA's boarder worker with our members supporting retail supplier diversity efforts, we recently sat down with several Black-owned brands to learn more about their stories, what differentiates their products, and some of the most impactful ways retailers have or could support them.

Check out our conversation with Shakir Goodrich, CEO of Campus Remix.
Q1: Tell us all about yourself and the Campus Remix origin story – how did it come to be?
I am the Owner and Founder of the Campus Remix Brand. I created the brand from my experience being a student at an HBCU (Historically Black College and University) for two and a half years and then transferring to a PWI (Predominantly White Institution) for two and a half years.

While going through college life from both perspectives, I realized the huge gap in quality and variety of merchandise that HBCUs have versus what people have access to at PWIs. From noticing the huge need in the HBCU merchandise industry, Campus Remix was created to transcend the design quality and elevate the production level to a standard that our culture deserves.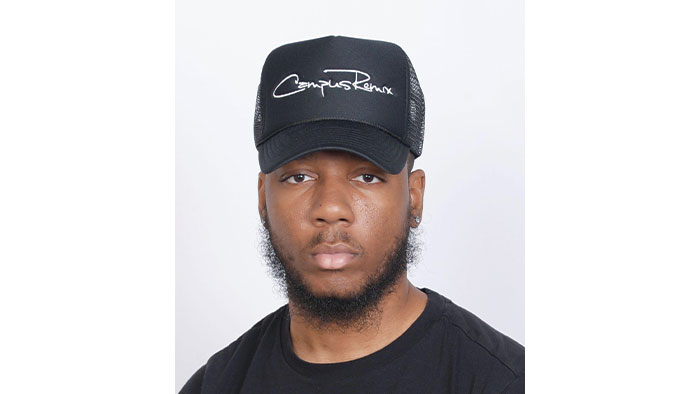 Q2: What's your most popular product – and what's personally your favorite product (if they're different!)?
Currently, we've only been able to put one product into the market, which is our satin jackets for men and women. However, we have made jackets representing 35 different universities. The most popular universities have been a tie between Howard University, Hampton University, Florida A&M University, North Carolina A&T State University and Texas Southern University. My favorite product has been the women's jackets because they're cropped and women are happy that it compliments their figure.
Q3: When you think about your journey to date with Campus Remix, what are you most proud of?
I'm most proud that people like our products and have been supporting us to the point where they're buying. It's really a blessing and we are forever grateful for it.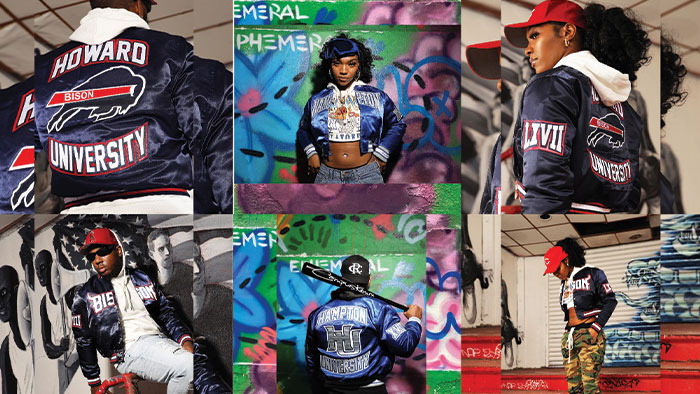 Q4: What's been the most fun?
The most fun has been going to the homecomings and universities that we make merchandise for. Outside of the events being genuinely fun it's a great feeling to actually interact with our target audience and get that physical exchange of energy. In this generation of social media and heavy online retail, that physical experience is sort of a lost art.
Q5: What's been most challenging?
The most challenging thing has been to operate at the level of a premium brand and give the customers a premium experience with very little resources.
Q6: Where can shoppers find your products?
Shoppers can find our products on campusremixx.com, footlocker.com, and Foot Locker stores that are located next to the universities we represent.
Q7: In your opinion, what are the two most important things retailers can do to be good partners to the Black-owned brands they carry or are considering carrying?
The first thing retailers can do to help is to have more patience with small Black-owned brands. Since we don't have the same resources, we have a different process. Our metrics of performance and value will also look different, therefore we should be measured differently.

It is also important that the retailer shares their marketing resources and makes sure that the products for their brands get a good enough push. This way it can prevent the brand's products from getting overshadowed or lost around a lot of the other big-name brands that the retailer has on the market.


To learn more about Campus Remix, visit https://campusremixx.com/ or reach out via email: crmx@campusremixx.com

To learn more about RILA's work on supplier diversity, reach out to Erin Hiatt, VP of CSR at Erin.Hiatt@rila.org.

Tags
Diversity

Investing in People

Leading in the Community