2023 Labor Trends: The Great Transition to Independent Work
A new year is upon us. As we look in the rearview mirror, the road has been a long and winding one. Navigating the many challenges associated with a global pandemic, the highest inflation in four decades, and recession fears growing stronger each day–conversations surrounding the labor market are still dominating headlines.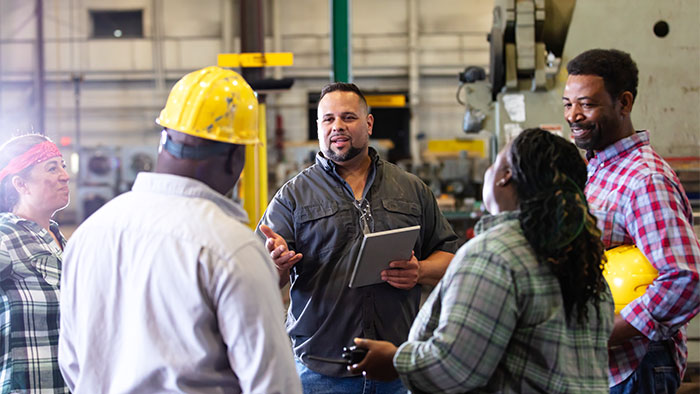 With the latest BLS
jobs report
showing signs of a labor market still in flux,
Gartner
says
organizations will face historic challenges this year: a competitive talent landscape, an exhausted workforce, and pressure to control costs. However, overcoming these challenges will take bigger ideas and bolder moves. Queue the gig economy.
Dave Dempsey, CEO of Hyer, says, "
From pressure for wage increases amid inflation to the hidden costs of hiring, more retailers are leveraging gig workers—not just as a band-aide—but as a long-term workforce strategy
. Tapping into the gig economy and on-demand labor apps like Hyer enables them to respond to fluctuations in demand in a manner that is fast, easy, and cost-effective."
From Quiet Quitting to Quiet Hiring
As the use of independent workers becomes a more entrenched part of today's workforce, retailers that have dismissed alternative staffing methods in the past are now jumping in the gig game.
Emily Rose McRae who leads the Future of Work and Talent team at
Gartner
said, "The reality for this year is—whether or not we go into a recession—everyone's a little nervous. In a lot of cases, organizations are not necessarily doing a hiring freeze or layoffs but may be slowing down on their hiring. However—they still have financial goals to meet—often, ambitious ones. The talent shortage that we talked about throughout 2022 hasn't gone away," McRae says.
Quiet hiring
,
according to Gartner, will dominate the U.S. in 2023.
With retailers taking a more conservative approach to hiring right now—they're still looking for ways to get the help they need without fully loaded overhead expenses. Gartner says that quiet hiring will be a

new way for companies to quickly snag in-demand talent such as independent workers.
Fueling Flexibility, Productivity
This year,
cost reduction initiatives and the need for retailers to increase productivity will converge with workers looking for more flexibility.
According to the latest freelance survey by
McKinsey & Company
,
the gig population, now 60 million strong, "
has no employer-provided health care or 401(k)s to build retirement savings, and they have to pay twice as much into Social Security as their peers. These individuals don't get paid time off and must cover their own business expenses, and their earnings can be subject to unpredictable swings. But here's the kicker: they are the most optimistic workers in the country."
You may need to re-read that last sentence. I did. Twice.
The survey cited that
the most optimistic independent workers are those who do the work because they enjoy it or because of the flexibility it offers. Tapping into this growing pool of talent enables companies to get the help they need, while keeping costs in check.
Boosting the Bottom Line by Borrowing vs Buying
According to
Statista,
gig work will generate $455 billion this year, up 53% from 2020.
With businesses posting 26% more openings
for contract workers
between May and November of 2022 versus the same period in 2021, the shift towards gig will continue to gain popularity as the retail industry looks for additional ways to control costs.
We
know from research
that many retail workers prize the flexibility of choosing when and where to work. Like Uber, but for labor, Hyer connects leading retailers to more than 300,000 independent workers (Hyer Taskers) in real-time, with no commitment or advanced scheduling needed. Placing Taskers across the supply chain—from manufacturing and distribution centers—to the retail shelf, Taskers are active in over 7,500 locations across 27 states and growing.

Many retailers are now at a critical junction. Those who can crack the code and successfully transition to the growing on-demand ecosystem will gain a competitive advantage. One that's needed to withstand the new labor landscape.

Author
Katie Krogstad Roed
VP Marketing, Hyer
katie@gohyer.com

Katie leads the marketing organization at Hyer with the honest belief that success comes through the success of others. With more than two decades of experience developing and executing marketing strategies for some of the nation's largest brands, she has built her career as a natural problem solver and thought leader–helping to shape the way we think about work.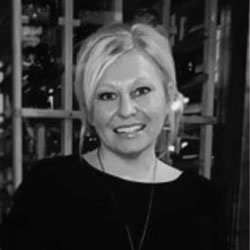 https://www.linkedin.com/in/katiekrogstad/

Hyer, a member of the RIC Startup Network and the RILA led Coalition for Workforce Innovation, is our guest blog for the month.

Like Uber, but for labor, Hyer connects leading retailers to more than 300,000 independent workers (Hyer Taskers) in real-time, with no commitment or advanced scheduling needed.

Hyer will be exhibiting at RILA's LINK 2023: The Retail Supply Chain Conference, be sure to check them out at the LINK Live Stage.