Key Supply Chain Legislation Advances
Last Congress, two landmark laws were passed in an effort to address long-standing issues in the maritime shipping industry and America's infrastructure inefficiencies. The Infrastructure Investment and Jobs Act (IIJA) which infused billions of federal dollars into every mode of transportation and the Ocean Shipping Reform Act (OSRA), which regulated unfair business practices by ocean carriers.
Retailers supported these measures and are committed to ensuring they are implemented in a timely and effective way that benefits retailers. However, ongoing supply chain challenges in the United States, even in the post COVID-19 era, continue to create significant hurdles for retailers trying to get products from ports to stores and customers. Yesterday, the House Transportation and Infrastructure Committee advanced 17 bills with the goal of addressing some of these longstanding supply chain issues. Specifically, the bills aim to expand shipping capabilities, address truck parking safety, incentivize driver recruitment and retention, and offer additional flexibility during emergency situations.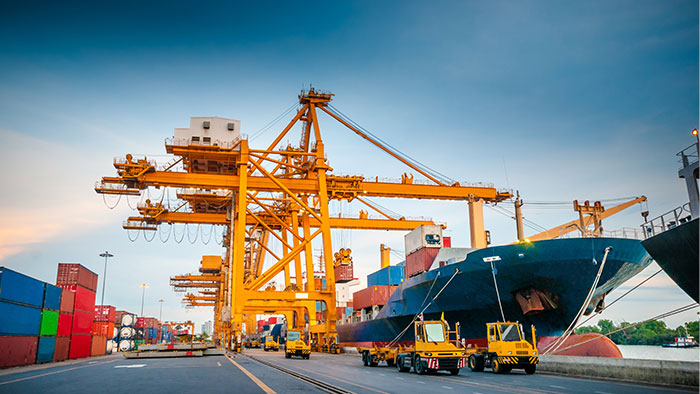 In advance of the markup, the Retail Industry Leaders Association (RILA) sent a letter to committee Chairman Sam Graves (R-MO) and Ranking Member Rick Larsen (D-WA) outlining retailers' key pain points in today's supply chain and urging Congress to advance legislation that can help address them.
RILA is hopeful that these bills will receive the necessary support from Congress to help ensure a resilient and sustainable supply chain.
H.R. 1836, the Ocean Shipping Reform Implantation Act. This bill expands on the advancements made in the Ocean Shipping Reform Act of 2022 (P.L. 117-146), and empowers the Federal Maritime Commission to assess grievances regarding maritime exchanges' functioning, while encouraging more extensive participation and discussion among shippers, carriers, and ports.
While a number of bills gained bipartisan backing and moved forward, certain bills encountered opposition, highlighting the upcoming challenges in securing the passage of a comprehensive supply chain package in both legislative chambers.
Despite opposition from a coalition of safety organizations urging lawmakers to reject the proposed legislation, several contentious trucking bills advanced. The panel successfully passed legislation that proposed the introduction of a 10-year pilot program (H.R. 3372), permitting trucks weighing up to 91,000 pounds. Currently, the weight limit for trucks on federal highways stands at 80,000 pounds.
Additional legislation that was advanced out of committee:
H.R. 2367, Truck Parking Safety Improvement Act. The bill seeks to address truck parking shortages and will allocate funds to create thousands of safe parking spots for trucks and make necessary improvements to existing truck parking areas.

H.R. 3013, Licensing Individual Commercial Exam-takers Now Safely and Efficiently Act of 2023 (LICENSE Act of 2023). The bill would allow state and third-party examiners who have maintained a valid commercial driver's license (CDL) test examiner certification and have previously completed a CDL skills test examiner training course to administer the CDL knowledge test without completing a CDL knowledge test training course. The continued availability of CDL knowledge testing will help maintain an adequate and sustained supply of trained truck drivers. The bill also would allow states to administer driving skills tests to applicants from other states.

H.R. 915, the Motor Carrier Safety Selection Standard Act. This bill establishes a standard of care for the selection of brokers and other entities that contract with motor carriers for the shipment of goods or household goods. Original bill sponsor, Representative Moulton (D-MA), pulled support citing concerns around the interim standard and the effectiveness of the standard.

These bills represent crucial improvements to U.S. infrastructure and supply chain networks. We are pleased to see Congress' attention and commitment to additional investments in the supply chain with these bipartisan bills, and we encourage continued progress to get these measures over the finish line. Strengthening our supply chains will ensure that retailers can continue to compete in global markets and deliver for consumers in the U.S.
Tags
Public Policy

Supply Chain

Supporting Free Markets and Fostering Innovation

Transportation and Infrastructure