Khris Hamlin
Vice President, Asset Protection
Khris Hamlin serves as Vice President of Asset Protection. In this role, Khris's primary focus is to step-in to lead RILA's AP Committees, support content development for the annual Retail AP Conference, and play a key role in priority initiatives like Vibrant Communities.
Most recently Hamlin served as senior vice president of asset protection, inventory control, and dc/logistics operations in New York for Saks OFF 5TH, a premier destination for luxury off-price fashion. In this role, he led all corporate and store-level asset protection strategies, risk assessments, inventory control, strategic asset protection hiring, learning and development, risk mitigation, distribution center operations, transportation, and logistics, along with total team engagement. He also supported senior leadership as a member of the executive leadership team (executive committee). Hamlin helped drive the strategic planning process for risk management, and he developed objectives that provided operational leverage and industry-leading key performance indicators.
Before joining Saks OFF 5TH, Hamlin served in regional asset protection, regional operations, and store leadership roles with Nordstrom Inc., Belk Inc., and Macy's Inc.
Hamlin is a member of the International Association of Black Security Executives. He serves on the board of directors as their "director of early career professionals" there. Hamlin has a master's degree in psychology from the University of Baltimore in Maryland and holds a bachelor's degree in criminal justice from George Mason University.
Expertise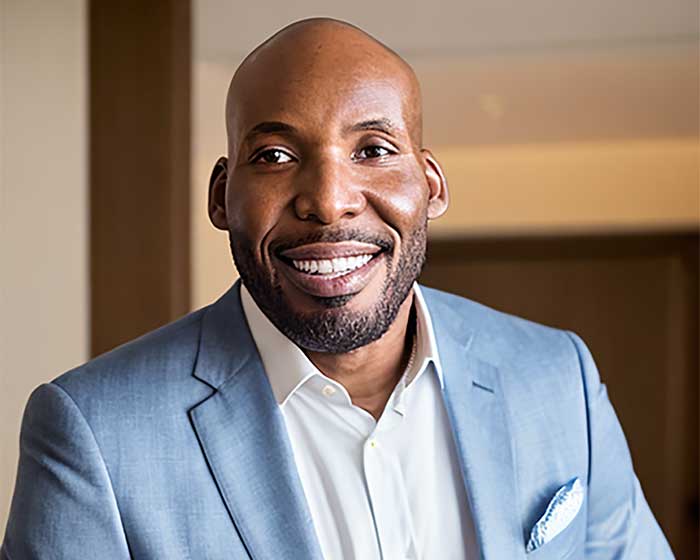 Contact
Khris.Hamlin@rila.org