Retail Asset Protection Conference On-Demand
Video Library from the 2023 Event!
SEE YOU AT THE NEXT RETAIL ASSET PROTECTION CONFERENCE!
You can still experience every moment of the 2023 Retail Asset Protection Conferences. Watch keynotes and breakout sessions on demand.
Attendee Only Content
Available to attendees of the 2023 Retail Asset Protection Conference.
General Sessions from the Main Stage
A New Approach to Retail Theft: The District Attorney Perspective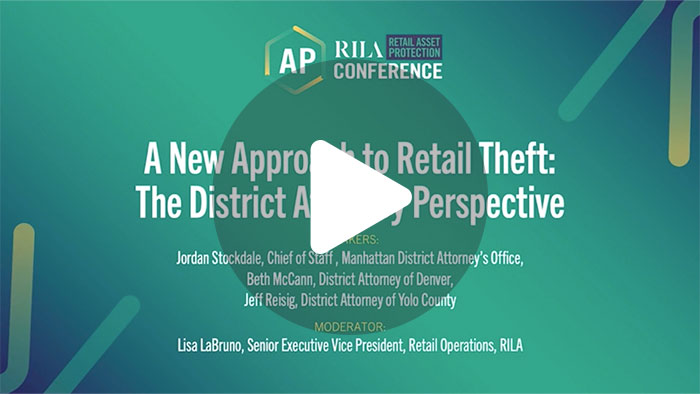 From mental health challenges to drug abuse to homelessness, the causes of persistent retail theft impact every community across the nation. Join a conversation about how district attorneys' offices are serving their communities by tackling organized retail crime and exploring new strategies and partnerships to reduce retail recidivism.
Advancing Retail and Asset Protection: A CEO Conversation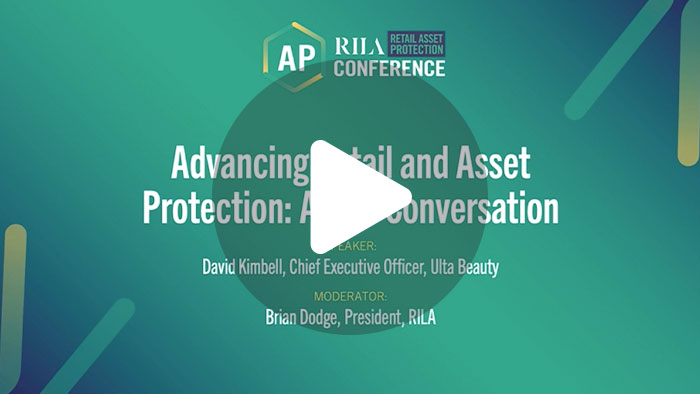 Ulta Beauty CEO David Kimbell and RILA President Brian Dodge for a conversation about the changing state of retail, Ulta Beauty's asset protection journey, and the elevation of asset protection efforts to safeguard store associates and stores.
Asset Protection Leadership Insights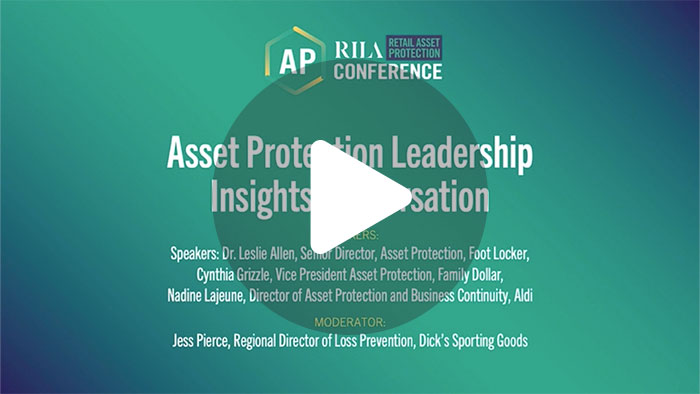 A panel of Asset Protection pyramid heads will share their personal leadership journeys, including how the role of AP leader is evolving, how they navigate demanding asset protection challenges, how changes in the retail business have impacted their teams, and offer their best advice to aspiring asset protection leaders.
Breaking the Spell of High Conflict to Shape a Resilient Future
Amanda Ripley, Investigative Journalist & Best Selling Author dives deep to help the audience understand how people get bewitched by high conflict--and how they get out.
Building Your Personal Resilience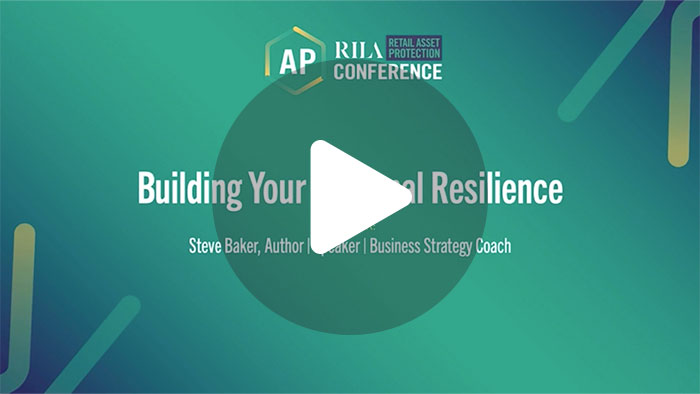 Seven years ago, Steve challenged an actuary to create a calculator…one that would tell him the day he would die – to help him plan the rest of his life. Well, he FINALLY DID IT. And Quality Time Remaining will help you challenge what you thought you wanted, shift the way you look at life – and change the way you live it.
Conversation with Colorado Attorney General Phil Weiser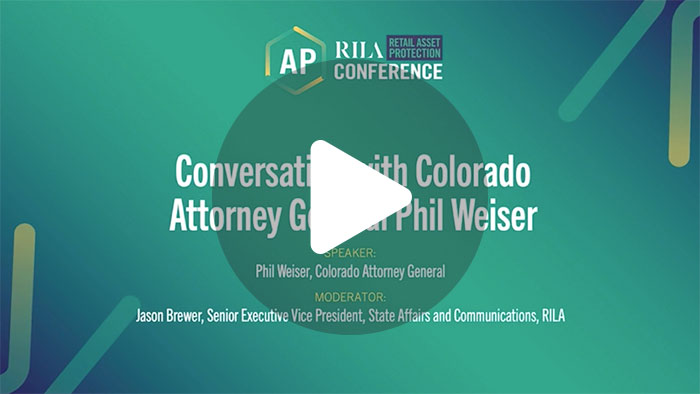 Fireside chat with Colorado's Attorney General to learn more about the work of his office to improve the criminal justice system and protect public safety. The conversation will also dive into his leadership in combating organized retail crime and the progress being made through Colorado's statewide retail theft taskforce.
Creating an Inclusive Retail AP Team, Culture and Community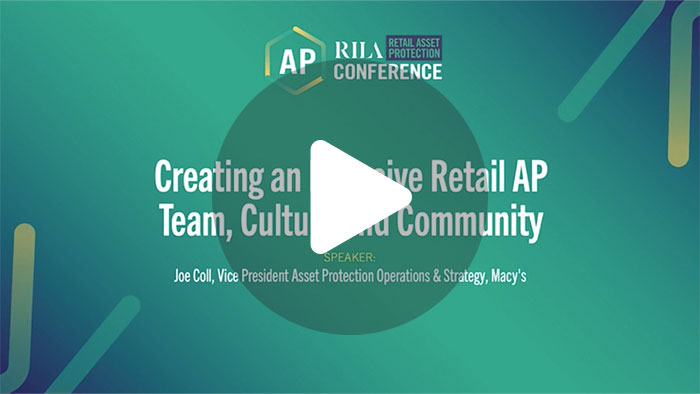 Our speakers will cover best practices and practical strategies for making inclusive choices about team composition and promoting equity and community trust through clear policies and procedures.
Collaborating and Engineering Stores to Foster Vibrant Communities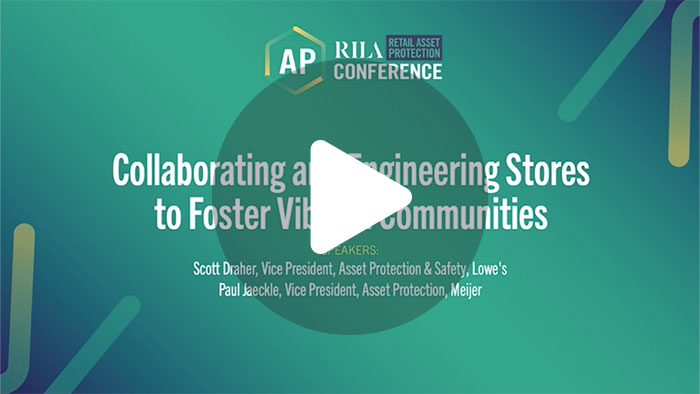 Retailers are deploying new strategies and tactics to deter crime and reduce violence. Join two leading asset protection voices as they share their approaches to collaboration and store engineering to foster vibrant communities.
Deploying Body Worn Cameras in the US Effectively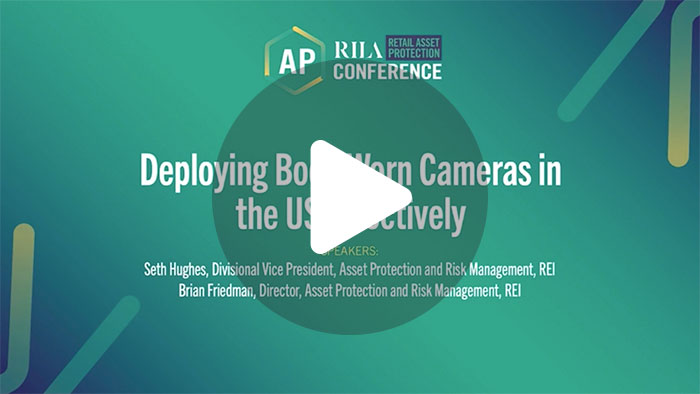 Retailers face a critical challenge in keeping store associates and customers safe from violence. Join a leading retailer who has deployed body worn cameras in the United States sharing insights and key lessons learned from that experience.
Federal Government Response to ORC and eCommerce Fraud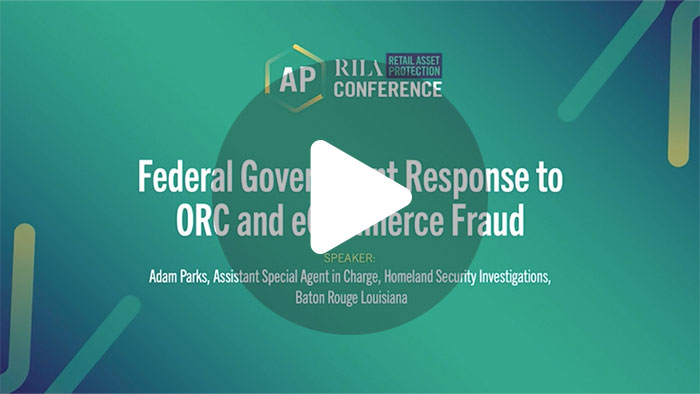 This presentation will outline how the Department of Homeland Security is partnering with retailers to investigate, disrupt, and dismantle organized retail criminal organizations and prevent eCommerce fraud.
Fostering an Active and Accountable Safety Culture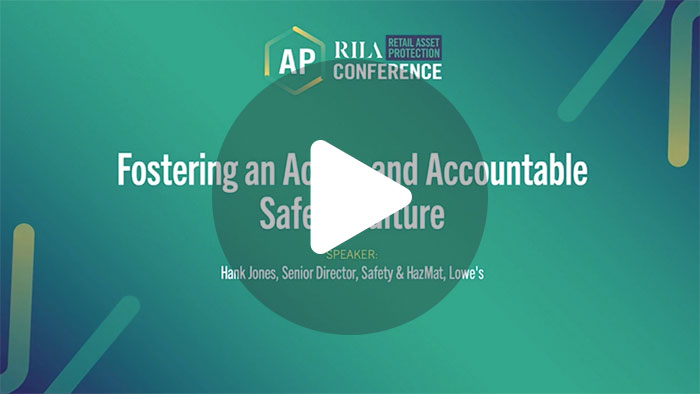 Creating a safety culture is a perennial challenge for retailers with large workforces. This session will offer a candid assessment of what it takes to create an accountable safety culture with clear ROI for the business.
Transforming Asset Protection into a Customer-Centric Organization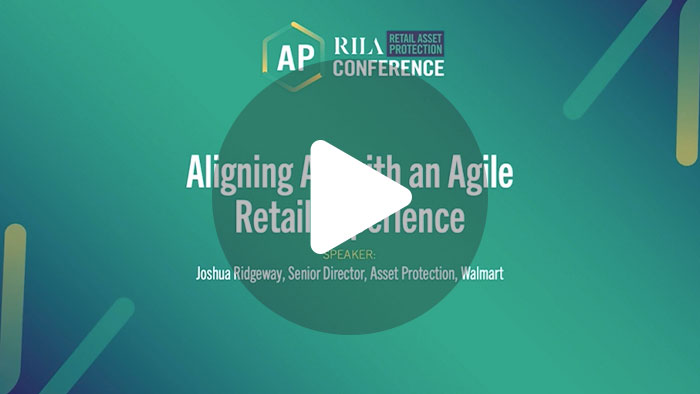 This session will examine the quickly changing retail landscape and how asset protection must be agile in adapting to new ways retailers are engaging customers. Learn from the world's largest retailer how they have transformed asset protection into an organization that protects against loss while creating a value proposition for the omnichannel customer.
Deep Dives from Breakout Sessions
A Different Kind of Shrink: Losing BIPOC Customers Due to Bias in LP Policies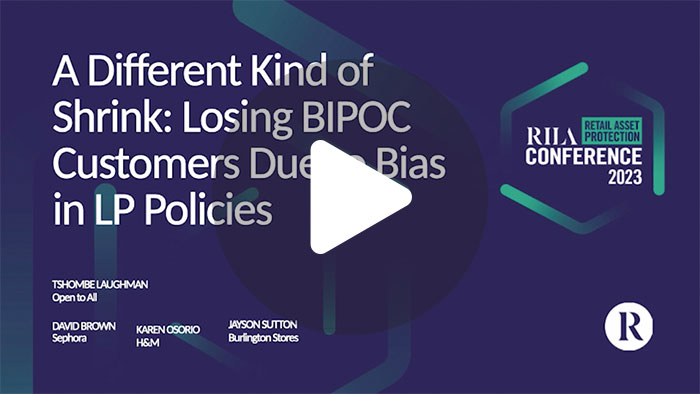 Moderated by Open to All, panelists will share how they are transforming their approach to loss prevention leading to enhanced client experience, decreased racial bias incidents, reduced retail shrinkage, and improved sales.
From Reactive to Pro-Active: The Evolution of a Retail Operations Center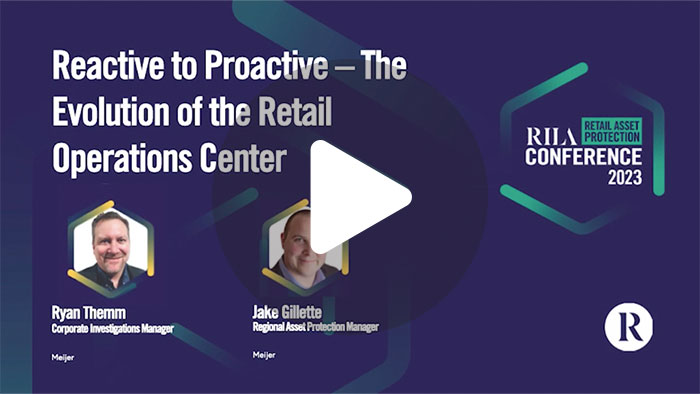 This session will show how Meijer Stores Retail Operations Center (ROC) grew from forensic investigation to providing real time support for both security and operational issues.
Leveraging Law Enforcement Relationships to Build Strong Partnerships and Cultivate Community Engagement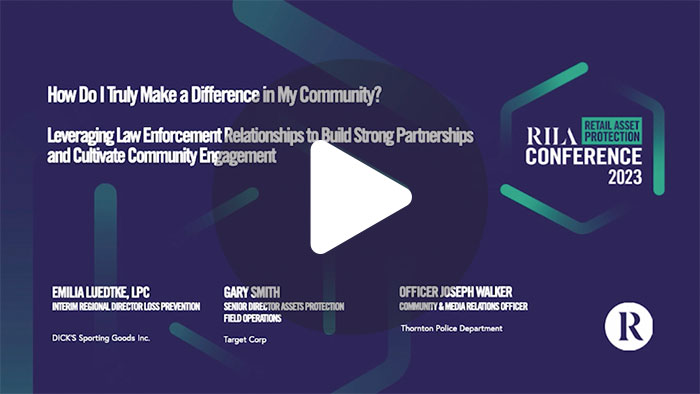 Hear how two retailers (Target & Dick's Sporting Goods) as well as local law enforcement (Thornton Police Department) are collaborating to impact community safety and meaningful law enforcement partnerships.
Leveraging OSINT to Inform Security and Loss Prevention Strategies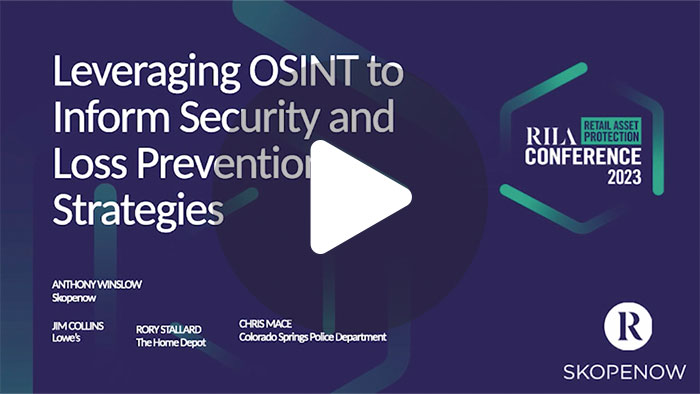 Join Open-Source Intelligence retail investigators and law enforcement in a panel discussion exploring how to leverage publicly available information to identify threats and risks, investigate fraud and threat actors, prepare an actionable case for law enforcement, and reduce losses in your retail business.
Unique Approaches to Common E-Commerce Fraud Issues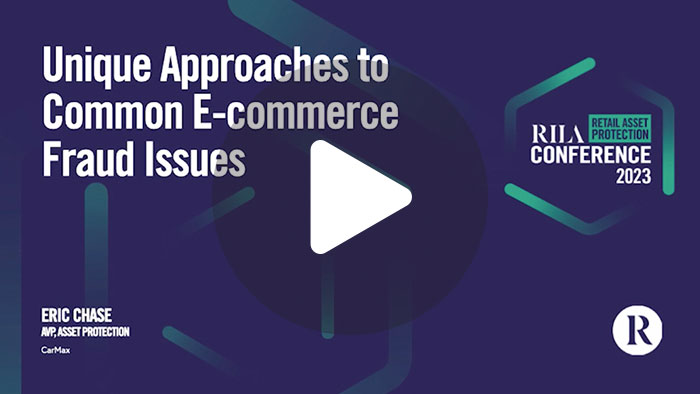 Learn how CarMax stood up an enterprise Fraud Committee, led by AP but also including key stake holders such as Technology, Product and Credit and Collections to oversee and ensure company support of their fraud roadmap.
Attend the can't miss event for your asset protection team!