Celebrating LGBTQ+ PRIDE, Advocacy and Impact
Summary
Neiman Marcus Group (NMG) CEO, Geoffroy van Raemdonck and Human Rights Campaign (HRC) President Alphonso David join RILA President Brian Dodge to discuss how retailers can support and empower LGBTQ+ individuals in their stores and communities. Geoffroy will share his journey towards unlocking his authentic self as an LGBTQ+ leader and advocate in the retail and business community. Learn about the HRC Foundation Corporate Equality Index and how NMG is using it to improve policies and benefits for LGBTQ+ employees. And get an update on the Equality Act and other policy actions that impact the LGBTQ+ community.
Your Presenters
Geoffroy van Raemdonck
CEO
Neiman Marcus Group
Geoffroy van Raemdonck is Chief Executive Officer of Neiman Marcus Group, bringing his renowned reputation as a global industry leader and business transformation expert to the luxury retailer since February 2018.
Since his arrival, van Raemdonck is providing focus to NMG, enabling more thoughtful and performance-driven business decisions, encouraging and fostering innovative thinking, and is redefining a go forward strategy for the organization. He and his leadership team are transforming Neiman Marcus Group to become the pre-eminent luxury platform through personal, unconditional and magical experiences for their customers – all grounded in love.


Alphonso David
President
Human Rights Campaign
Alphonso B. David, an accomplished and nationally recognized LGBTQ civil rights lawyer and advocate, is the President of the Human Rights Campaign. Mr. David is the first civil rights lawyer and the first person of color to serve as president of the Human Rights Campaign in the organization's history.
Mr. David has significant litigation and management experience in the public, private and not for-profit sectors. He has been at the forefront of the movement for LGBTQ equality for more than a decade and has worked at both the state and national level.


Brian Dodge
President
Retail Industry leaders Association
As a public affairs and association professional with more than 12 years' experience in the retail industry, Brian Dodge became RILA president in January 2020. In this role, Dodge is responsible for identifying industry challenges and opportunities, guiding strategy for the Association, and coordinating activities among partners to achieve shared goals.
Dodge previously served as chief operating officer for RILA, overseeing the organization's public affairs, legal and compliance, human resources and administration, membership, and financial operations. He also helped guide the development and execution of the Association's public affairs strategy.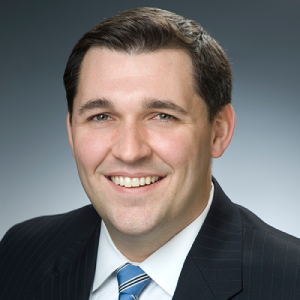 Thank You to our Thought Leader
Human Rights Campaign
The Human Rights Campaign envisions a world where every member of the LGBTQ family has the freedom to live their truth without fear, and with equality under the law. We empower our 3 million members and supporters to mobilize against attacks on the most marginalized people in our community.